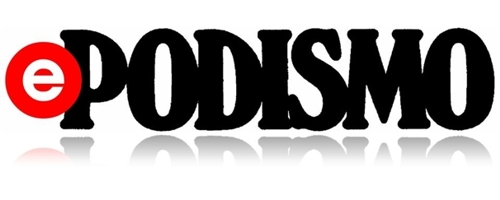 About ePodismo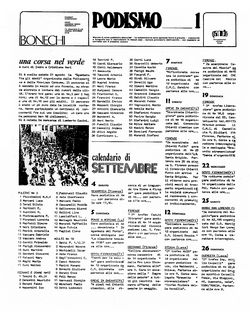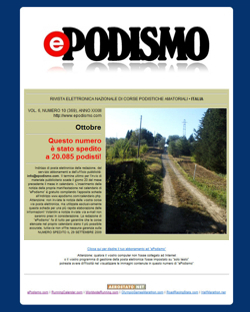 "ePodismo" is a monthly Italian running electronic magazine. Its origins date back to September 1976 - that is ago.
The image on the left shows the first issue of the magazine, then called "Podismo", printed and distributed by hand to local runners mainly in Tuscany, Italy.
Initially created as a local newsletter, the original "Podismo" in a few years span gained popularity and reached out to a regional and then national audience, becoming one of the three most important publications for runners in Italy. Paving the road ahead, "Podismo" has now morphed into the electronic format to cater running information in real time, while being faithful to that first newsletter made by runners for runners.
Written in Italian, each issue of the running magazine "ePodismo", along with articles, news, photos, and reviews, features several monthly columns and the most complete and accurate calendar of Italian running events.
This image on the right side shows a sample issue of the new electronic version of the magazine, rebranded as "ePodismo". Since January 2004, this newsletter has been sent every month to over 20,000 runners directly in their e-mail boxes.
Click here to access the ePodismo website (in Italian) or continue on this English site using the right-side navigation menu.
ePodismo Network
"ePodismo" belongs to a vast international network of specialized resources created to offer an integrated approach and a free and complete information service for runners of all nationalities:
5kCalendar.com | AccidentalAthlete.com | CalendarioTrail.it | CorrereNelDeserto.com | DeadRunnersSociety.com | HalfMarathon.net | ePodismo.com | MarathonCoupons.com | Maratone & Maratoneti | OlympicGamesMarathon.com | RoadRacingStats.com | Run100Days.com | RunningCalendar.com | RunningInItaly.com | TuttoMaratona.com | Ultramaratona.it | VerticalRunning.it | WorldwideRunning.com